MISSION STATEMENT:
​​
To increase the effectiveness of women in the cause of good government; inform the public through political education and activity; promote the principles of the Republican Party; work for Republican candidates in all general elections. We believe in a limited government that is "of the people, by the people, and for the people" at the local, state and national levels.

Dec. 7, 2017​​​​​​​​​​​​

Follow us on
​Facebook:

© www.rwot.net

Our Monthly Meetings


The First Thursday of the month at
​The Three Earred Rabbit.
​Meet & Greet begins at 5:30 pm,
​with the meeting following at 6 pm.
​
Come and see what we are about!
Everyone welcome!​
2016-2017 OFFICERS: (L-R) Leigh Anne Moorehead, 2nd Vice President,
​Debbie Rangel, President, Mary Richmond, 1st Vice President,
​Jeanette Cosby, Treasurer, Patsy Vines, Secretary
​and Vicky Baily, 1st Vice President AFRW

Not Registered to Vote?

It takes 5 Minutes!!

Download the Application and get more information in our Library​​
Republican Women of Trussville


​

Christmas Party​​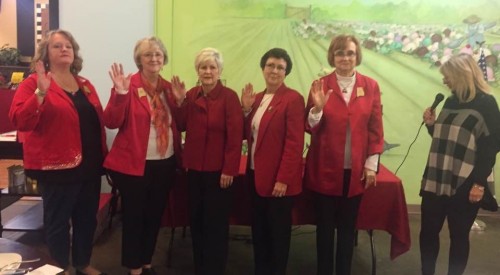 NEWS AND EVENTS - ​MONTHLY MEETINGS