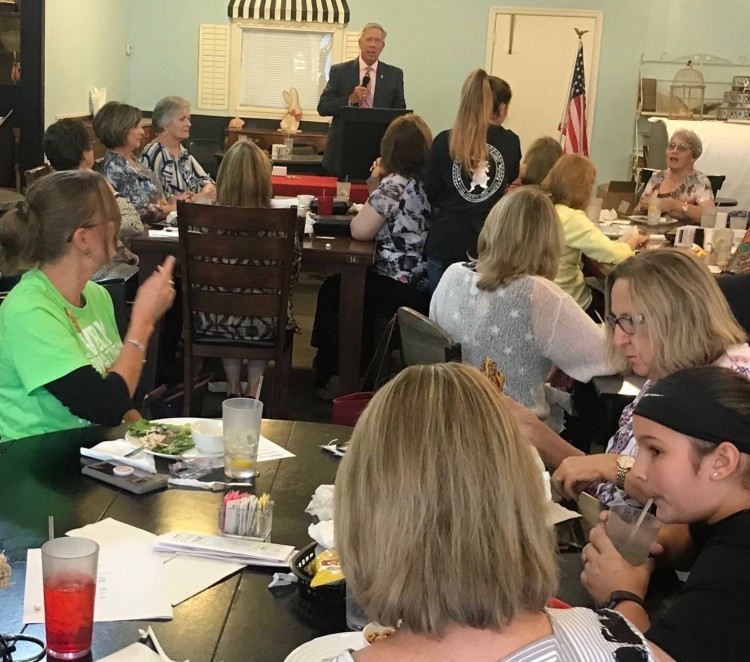 OCTOBER 2018 MONTHLY MEETING
It was great to hear from Jefferson Co. Sheriff Mike Hale, District Attorney Mike Anderton and Court of Criminal Appeals Chris McCool.
We have had many candidates speak to us over the past few months about their stand, where our country is headed and what an important part we play in making America great again and getting us back on track with the principles our great constitution.
So get a sign for your yard, make some calls, go door-to-door or volunteer to work the polls...any and every little bit helps...a lot depends on it...TOGETHER WE CAN AND WILL MAKE A DIFFERENCE!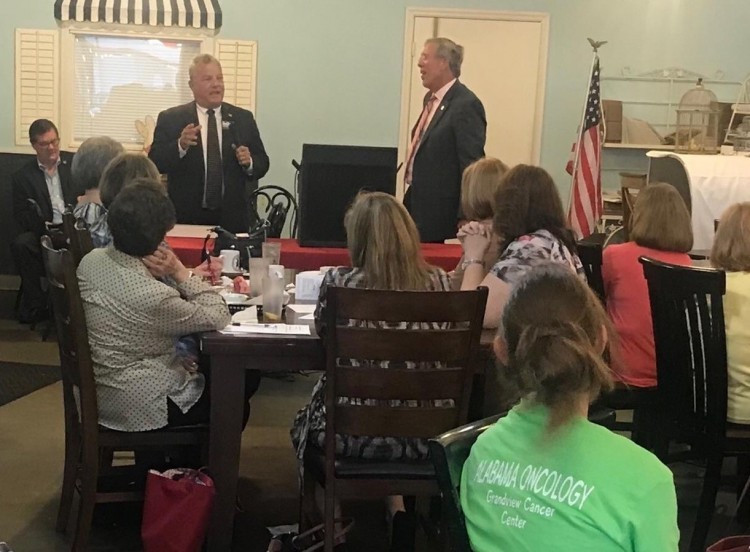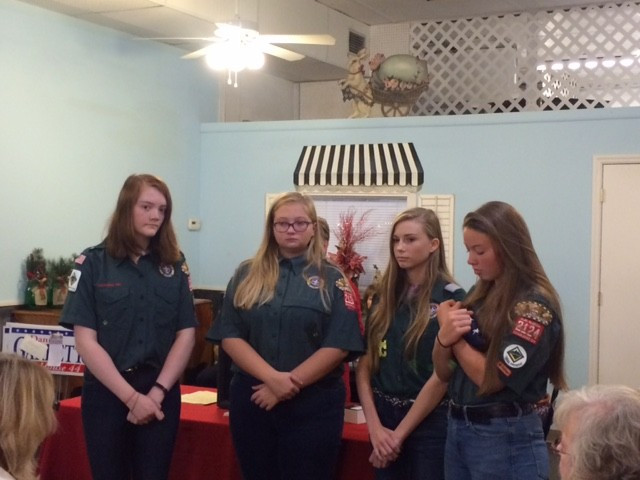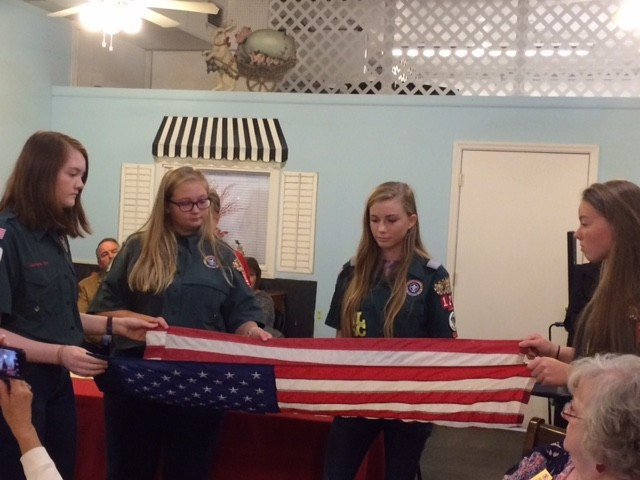 NOVEMBER 2018 MEETING
Our Meeting started with us honoring all Veterans. We held a special service that included the prayer, pledge, and a flag folding ceremony.
We honored Arlie Coler and Judy Hamrick for their service in the military. Both were very accomplished in the branches of service and are truly deserving of their beautiful quilts.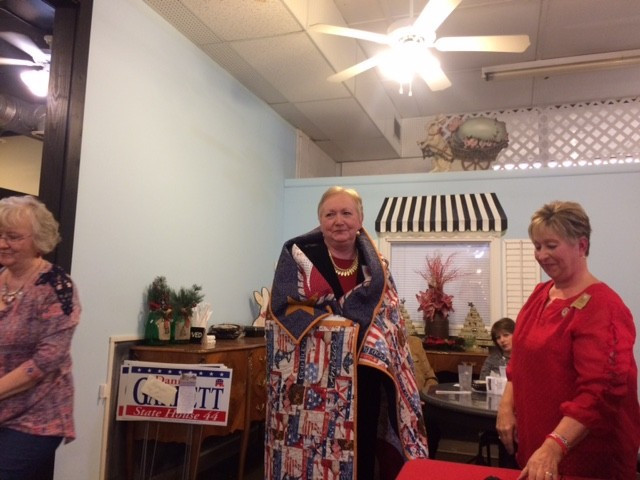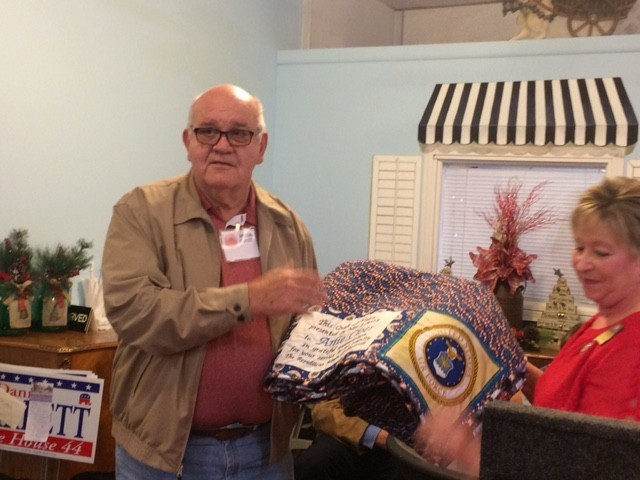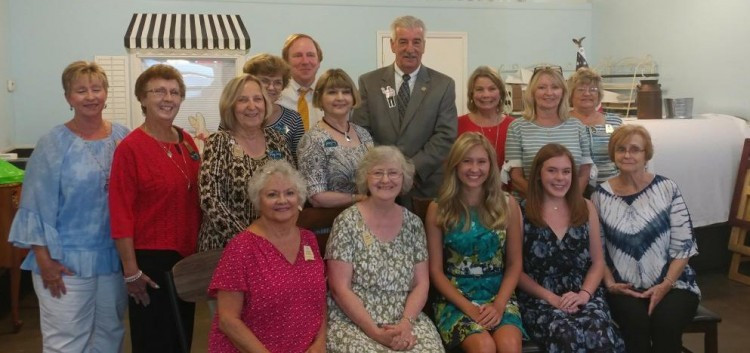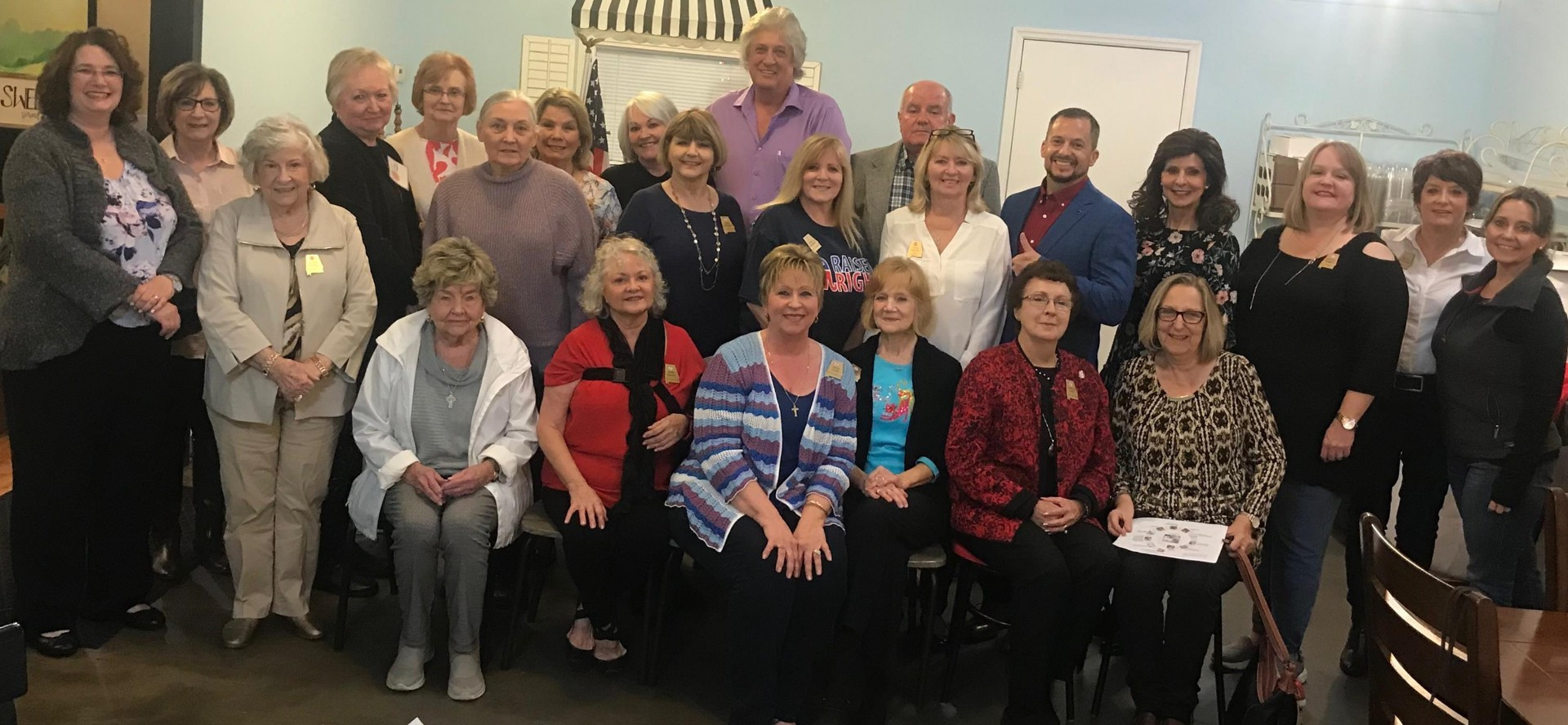 February Meeting 2019
Our Meeting focused on the issue of Immigration and the impact it has on people who are trying to obtain legal citizenship. We had the pleasure of
Dr. Mix and John Taylor sharing with the group about their experience with becoming a US Citizen.
We also inducted new Officers for
the New Term of our Club.
Becki Haston (Treasurer), Lynn hillmon (2nd VP), Terri LaPoint (1st VP), Terry Cates (President), Bobbi Haper (Secretary-
Not Shown), Vicki Bailey (AFRW President)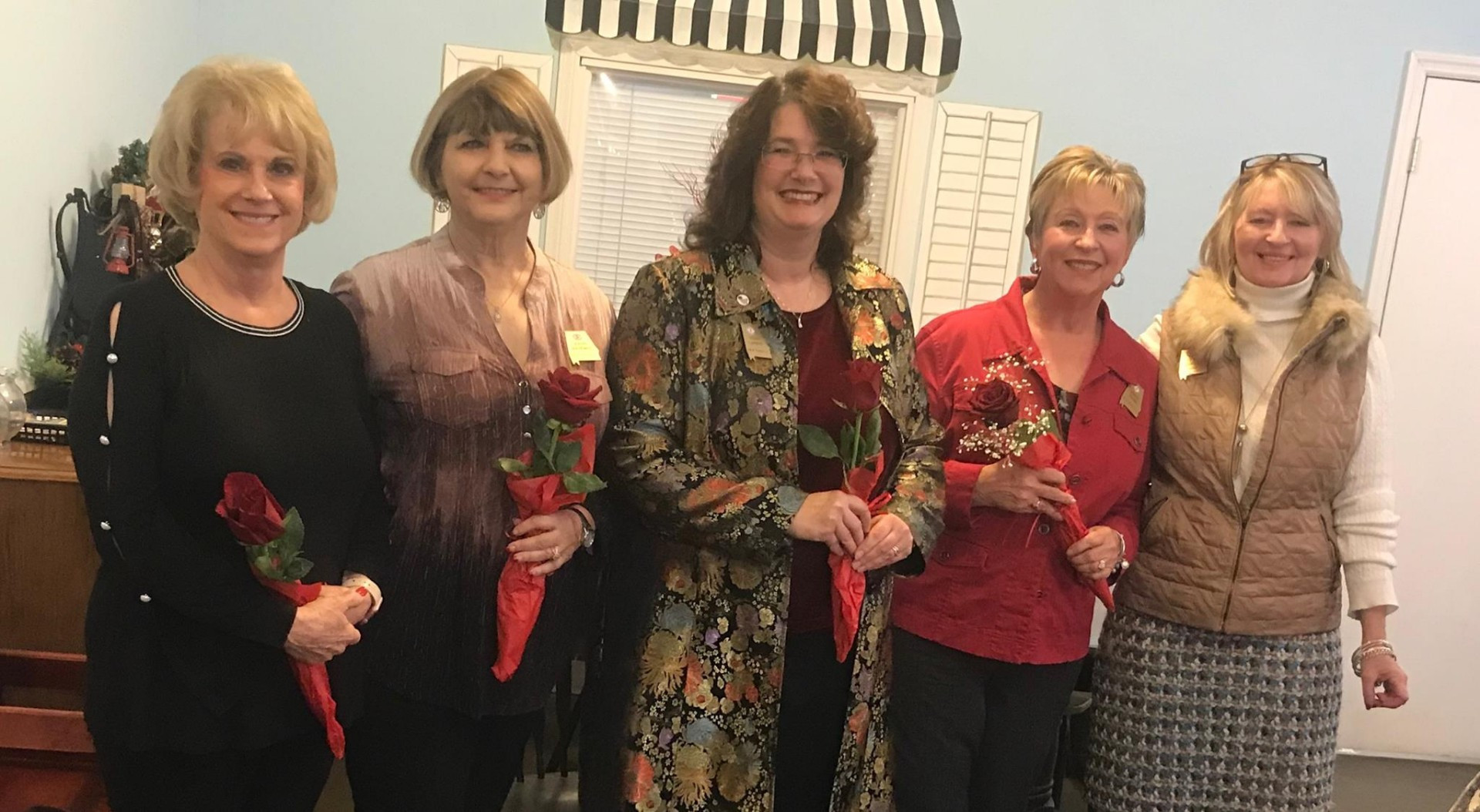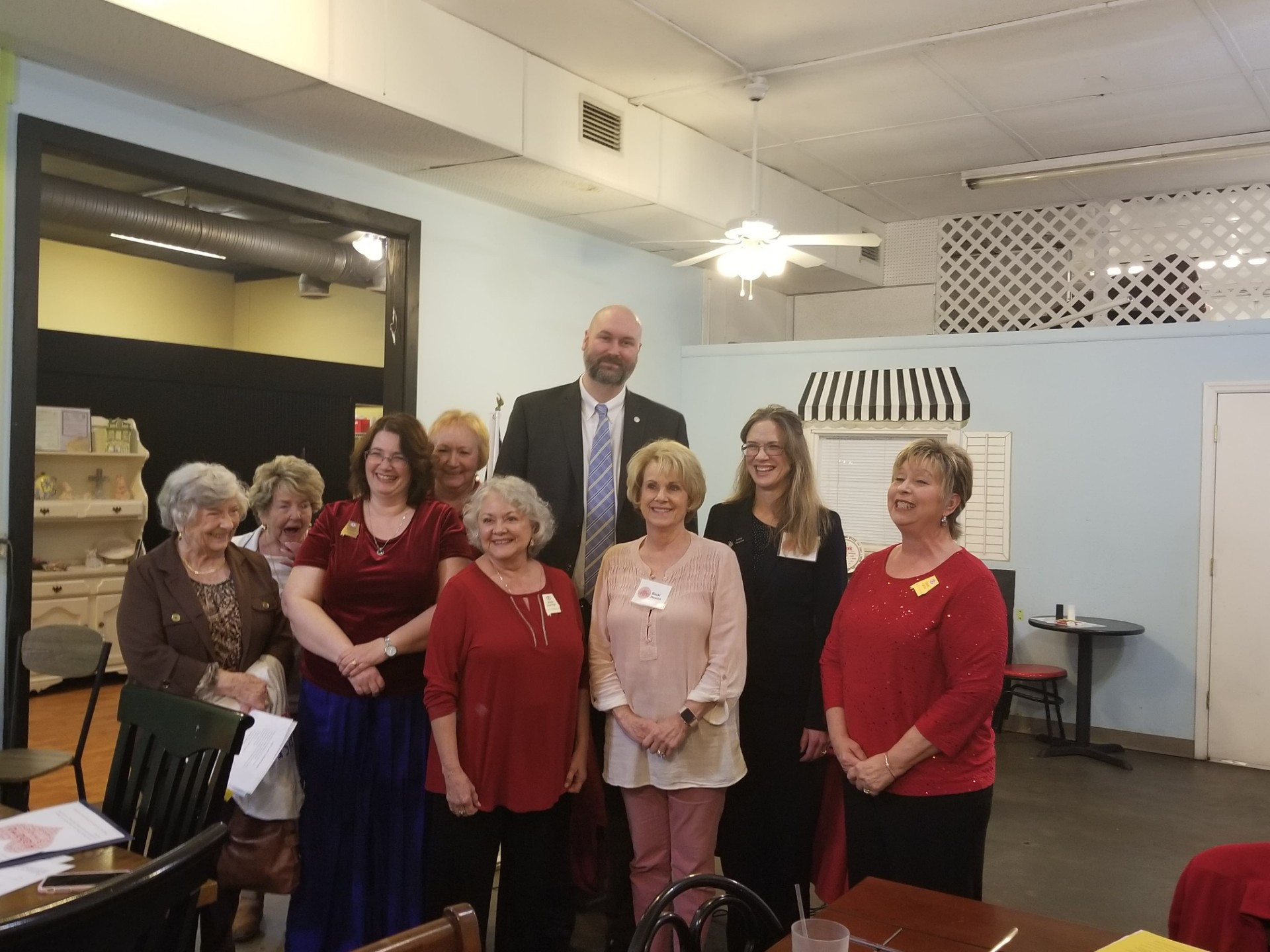 March Meeting
Our Guest Speaker was Austin Burdick. He has introduced legislation to protect a child's relationship with both parents during custody disputes.
It is the Children's Equal Access Act. His aim is to rebuild Alabama's child custody laws.
Do you know what wee need at our next meeting?
YOU!!!