AUGUST 2018 MONTHLY MEETING
Jefferson County Commissioner Joe Knight updated our club of the state of the commission four years ago when he took office and how much better it is now. It is due to the hard work and leadership of the conservative members.
Terry Cates reminded our members that she will be working on our "Quilts of Valor" and invited us to come help. What a labor of love and a wonderful tribute to deserving veterans. We will present these at our November meeting. Mark your calendars now so you won't miss this moving presentation.
Congratulations to Sara Stark an Charlie Jones, Hewitt Trussville High School graduates, for receiving the Republican Women of Trussville scholarships. Sara will be going to Auburn and Charlie to Alabama this fall.
We need more young conservatives, seasoned conservatives and all ages in between, to help get the message out that upholding our constitution and following the traditional values our country was founded on is a win-win proposition for all Americans. We welcome all to join us, share ideas and work with us to Make America Great Again!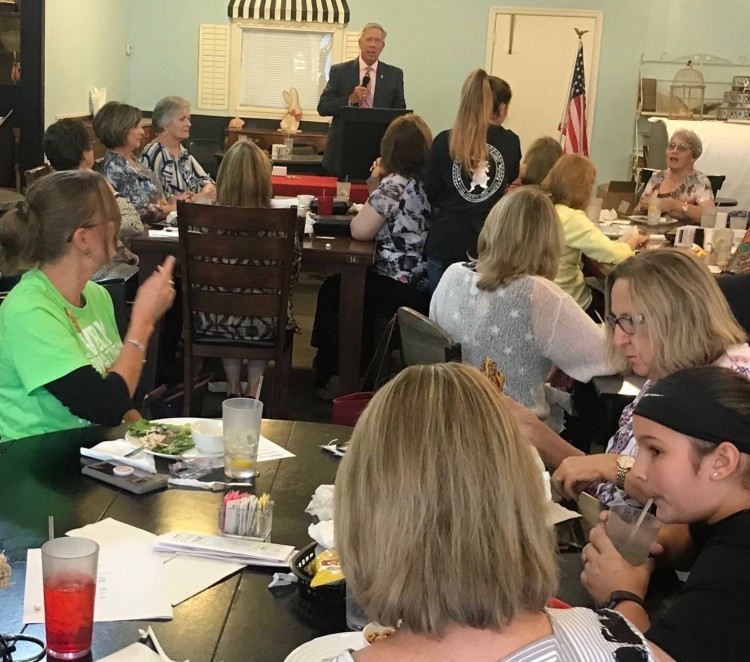 OCTOBER 2018 MONTHLY MEETING
It was great to hear from Jefferson Co. Sheriff Mike Hale, District Attorney Mike Anderton and Court of Criminal Appeals Chris McCool.
We have had many candidates speak to us over the past few months about their stand, where our country is headed and what an important part we play in making America great again and getting us back on track with the principles our great constitution.
So get a sign for your yard, make some calls, go door-to-door or volunteer to work the polls...any and every little bit helps...a lot depends on it...TOGETHER WE CAN AND WILL MAKE A DIFFERENCE!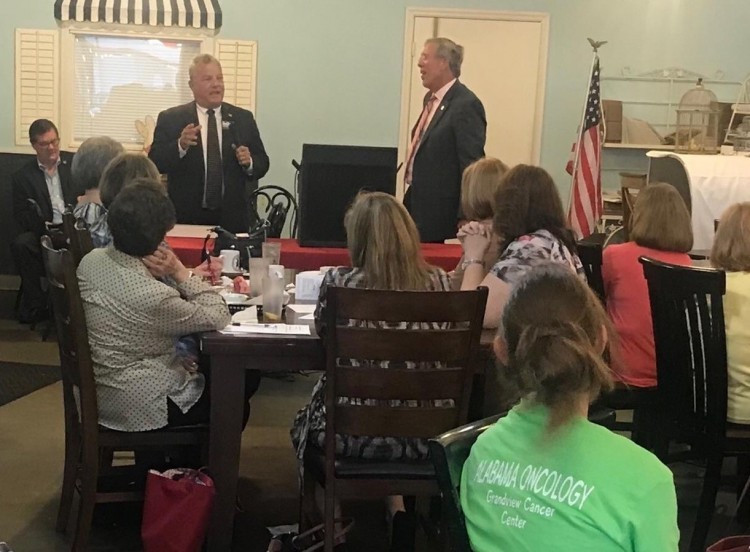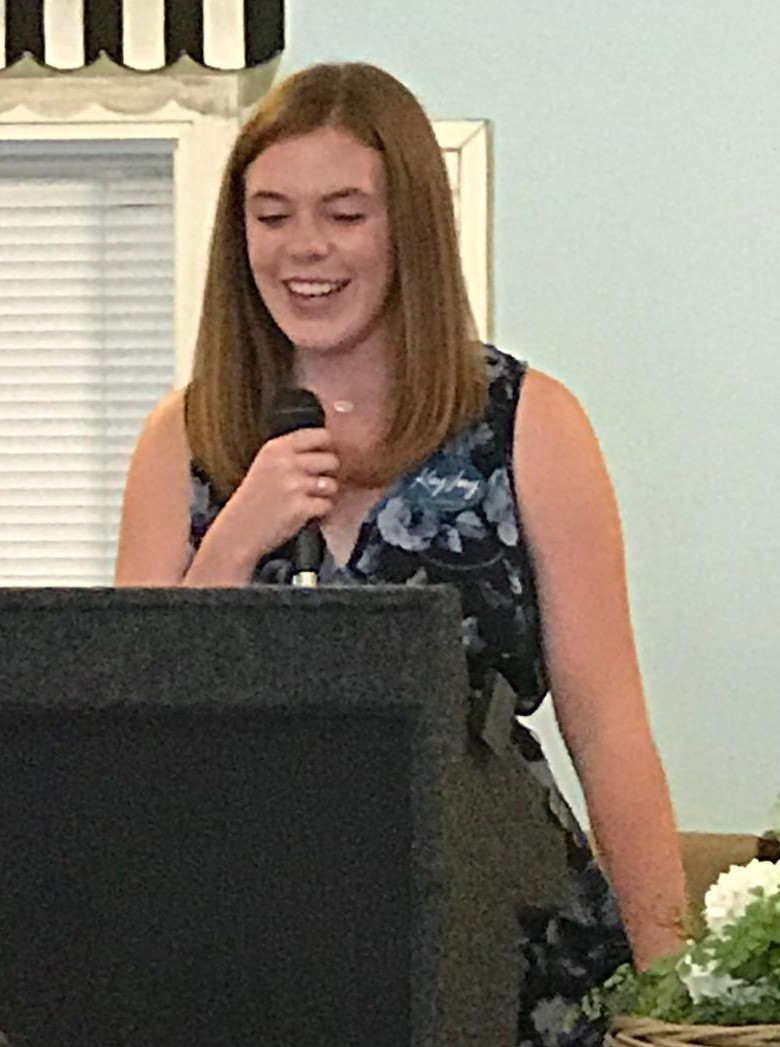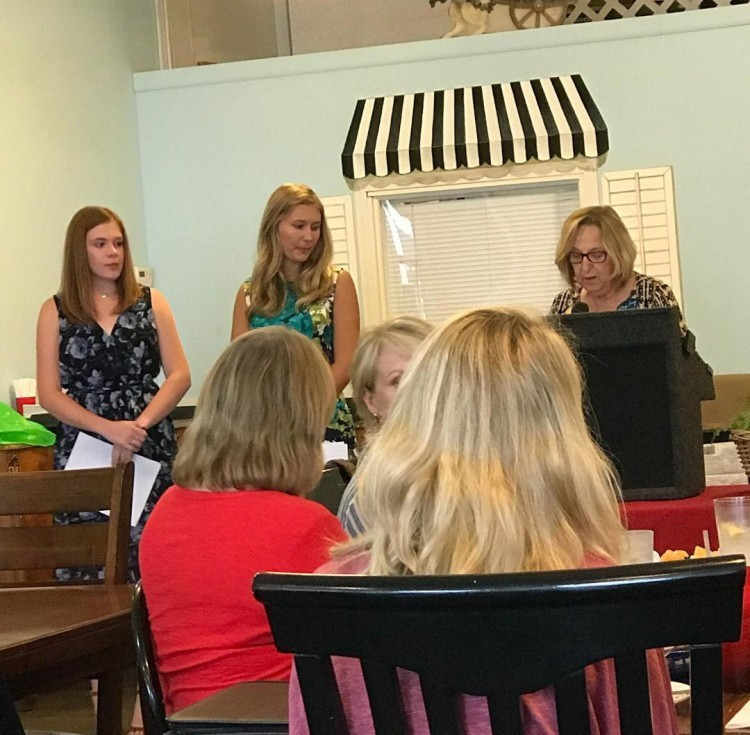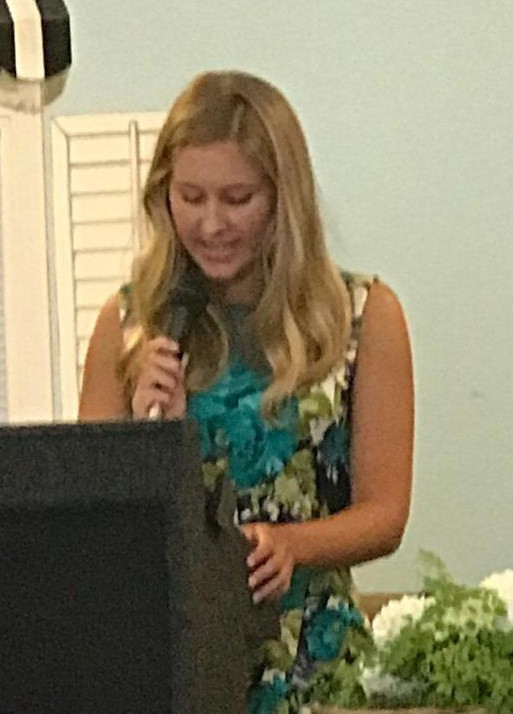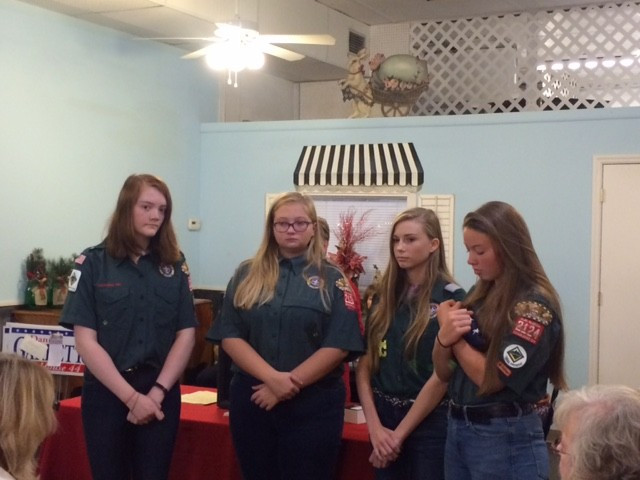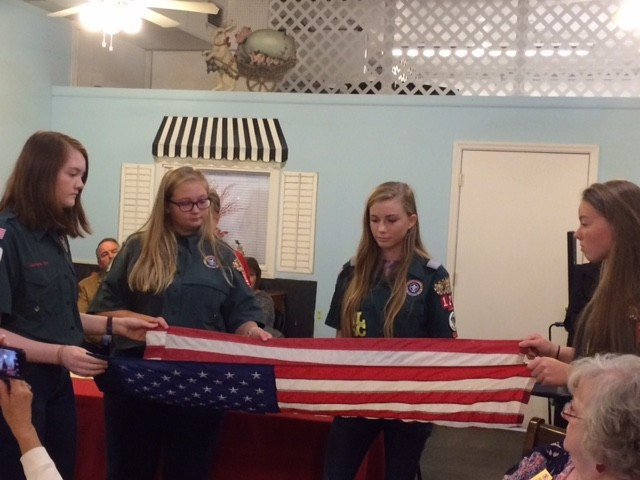 NOVEMBER 2018 MEETING
Our Meeting started with us honoring all Veterans. We held a special service that included the prayer, pledge, and a flag folding ceremony.
We honored Arlie Coler and Judy Hamrick for their service in the military. Both were very accomplished in the branches of service and are truly deserving of their beautiful quilts.